Beef and Forage Systems
---
Research Overview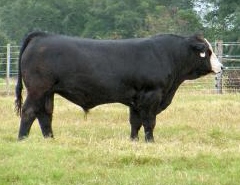 The primary location for the NFREC Beef and Forage Systems is located at Marianna campus. The Marianna location consists of an agronomic unit of ≈400 acres and a beef unit of ≈1,000 acres. Although no cattle are located at the Quincy location some forage testing does occur at that location. The NFREC Beef Unit includes numerous acres of pasture management cells for forage data collection, the largest feed efficiency facility in the United States that allows researchers to obtain individual feed intake data on as many as 480 head of cattle, plus the 300 head cowherd provides opportunities to develop and assess additional beef production related research. Research is focused in two primary areas: a) forage production management; b) beef management systems.
1) Beef Management Systems:
The overall goal of the Beef Cattle Nutrition and Management research program is to increase the knowledge about processes that drive the efficiency of cattle production systems into animal protein, to be able to develop technologies for sustainable beef production systems in Florida. The state-of-the-art Feed Efficiency Facility has enabled researchers understand how feed efficiency allows beef cattle producers in Florida to identify, select, and manage breeding stock that will enhance productivity of their operations. The beef and forage program is a multi-state, multi-national program with collaborations in numerous states in the US and more than ten other countries.
Specific objectives of the research program are:
a. Development of nutritional strategies to enhance animal performance while providing an alternative to the use of antimicrobials.
b. Optimization of the use of forage resources by strategic supplementation, management practices or chemical treatments.
c. Quantification and mitigation of greenhouse gas emissions from beef/forage systems
d. Develop reliable, efficient, and economic artificial insemination protocols.
e. Evaluate the practical use of applied reproductive technologies.
f. Develop and maintain collaborative relationships and research that focuses on factors affecting reproduction in cattle.
2) Forage Breeding:

Develop environmentally sustainable, low input (low fertilization and water requirements) forage varieties for southeastern dairy and beef cattle enterprises, small ruminants, equine and wildlife.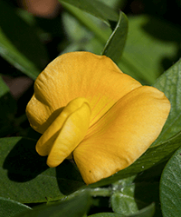 Improve forage varieties through plant breeding that competitively produce and perform well under current and future guidelines for best management practices for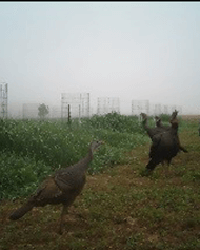 southeastern pastures, silage, hay and cover crop production.

Lead in the southern U.S. in forage variety development for the U.S. livestock industry with new varieties of sub-tropical grasses (bahiagrass, limpograss, and bermudagrass) and legumes (perennial peanut, alfalfa and clovers)

Participate as an active member of the SUNGRAINS consortium, a six-university
cooperation of plant breeders working collaboratively on breeding small grains (oat, wheat, triticale and rye) varieties for food, feed and forage.
Develop novel forages for the world seed market in partnership with our international cooperators (UNNE-Argentina, EMBRAPA-Brazil, Department of Agriculture and Food Western Australia-Australia, and INIA-Uruguay).
3) Forage Production Management:
The forage breeding program has been successful in forage cultivar development and in basic research related to forage and grain improvement. In addition, the forage management research program focuses on developing technology that reduces off-farm inputs and increases sustainability of forage production systems in Florida. Specific objectives are:
a. Evaluate warm- and cool-season grass-legume mixtures in multiple locations to identify the best grass-legume combin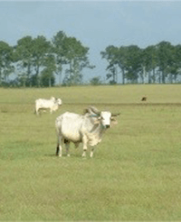 ations, quantify the N2-fixation potential of the legumes, develop strategies for establishment of perennial legumes in warm-season perennial grass pastures, and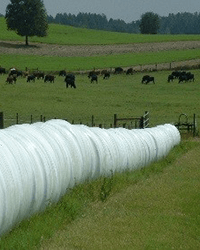 quantify reseeding potential of cool-season legumes;
b. Evaluate efficacy of forage production systems by measuring animal performance, pasture characteristics, nutrient cycling, carbon footprint (CO2, CH4, and N2O), and soil C stock of Florida rangelands, hay fields, and warm- and cool-season pastures; and
c. Evaluate strategies to reduce cattle feeding cost in north Florida by increasing the length of the grazing season through increased use of cool-season forages and stockpiled warm-season forages.
d. Develop fertilizer alternatives and management options that will increase forage production efficiency while reducing nutrient losses to the environment.
http://nwdistrict.ifas.ufl.edu/phag/2018/02/23/introducing-the-new-uf-hay-balancer-decision-aid-for-cattle-ranchers

The UF Hay Balancer (click link to access and download)